We had Riley's class party at our house. It was the best party! And there wasn't even a mess to clean up. Amazing!
First was the hunt.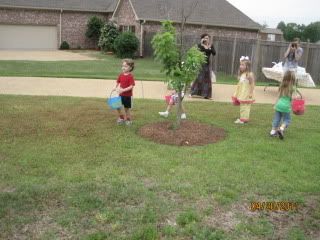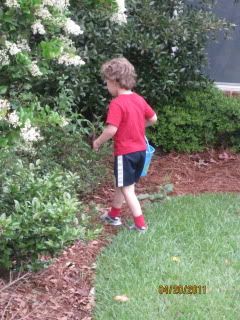 Then it was time to decorate some cupcakes! Riley, instead of spreading it on his cupcake, took his spoonful of icing and put it directly in his mouth.
Games! We had bunny hop and an egg tossing game.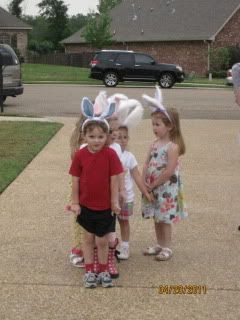 It was so fun!