It was time for a trim.
I felt called to give all this hair away instead of just trimming it. So I went in with a baggy and some short hair pictures. And out a came with an 11 inch pony tail and a new 'do!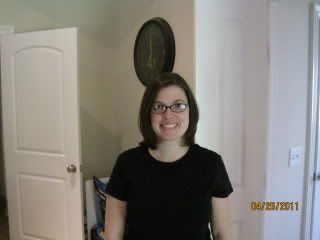 It's taken me a month but I'm finally used to it and liking it.