Right before school got out, we took Riley's class(an their siblings) to the Jackson Zoo. The kids had a great time!
We identified lots of fun animals and did plenty of walking.
Riley called to me and said, "Look! I'm a flamingo!"
Brock was a big hit with the ladies. As always!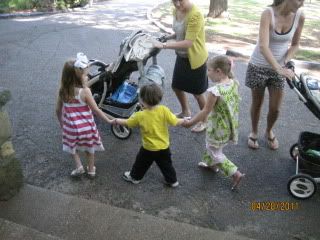 Before we left we went to the very small play area and went down the slide.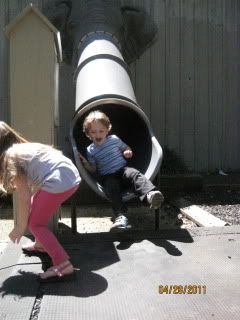 Brock's hair stood straight up each time. It was hilarious!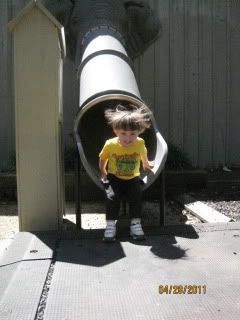 Then we had lunch at the picnic tables. Both of my kids swiped the good stuff that other folks had brought. They were unimpressed with my offerings.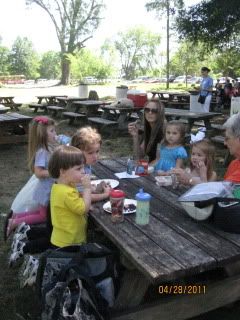 And to top it all off, we rode the choo choo around the old park area of the zoo.
Riley sitting with his women.
Poor Brock was stuck with me.
We had so much fun!