When Grandma was here way back in January, she got us a membership to the new Children's Museum in Jackson. This place is AWESOME. Both kids love it though Brock is still a bit short for some of the stuff. We've been a few times since that first visit but that just trip was the only time I managed to take pictures!
Both boys got SOAKED playing in the water but they loved it. That's pretty much to first place they visit when they get to the museum.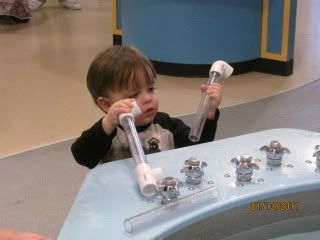 It was a little late in the game but we put the cover apron on Riley anyway.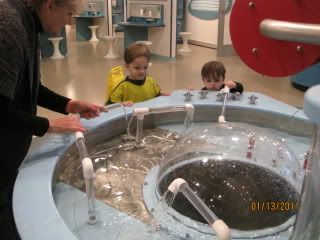 Grandma was such a big help!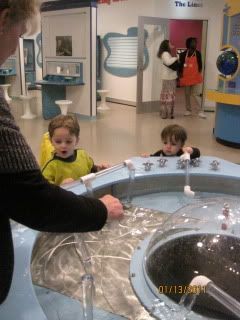 We actually had to strip them down when we got in the car because they were so wet.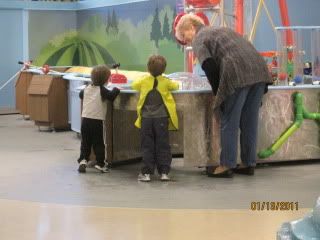 Brock had fun "building" the house. He still loves doing that.
And Riley loves playing with the car. Am even considering letting him be a NASCAR racer someday.
If you haven't been yet, you really should go. There is so much to do and the kids have so much fun!
Doesn't Riley look so studious here?