I really need to catch this blog up! I should have been doing that while The Guy was home for 2 weeks. Hindsight...
The children were much more interested in the ladder than the act of decorating.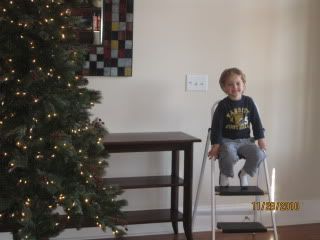 Cuties
I tried to distract them with their own tree to decorate. I cut it all our of felt.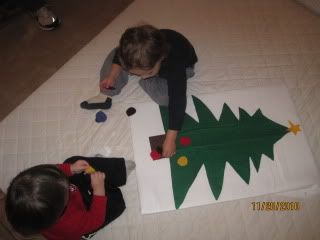 No pictures please. Nothing to see here.
We all got in the act. Except Daddy, he was the photographer.
Careful, Buddy.
Riley's take on the tree.