We got some good pictures of the presents and the order before the chaos of Christmas morning commenced.
Ikea chalk/dry erase board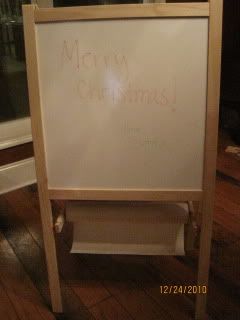 Big boy bike and a bunch more
Brock's pile
Riley's pile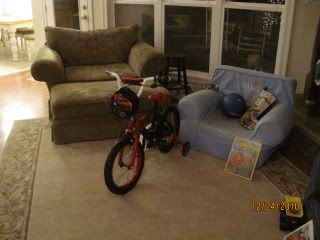 Trouble wishing he had a pile
Our pretty tree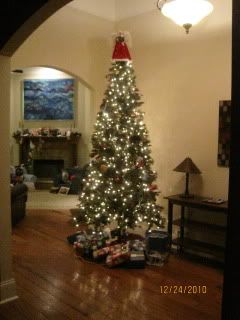 The 4 wheeler! This was a big surprise. Josh had won a bunch of Honda points for being a sales manager. He went to their points site and found this. It wasn't supposed to get here until January but showed up on our doorstep Christmas Eve! It was a cinch to put together and I think it's been the most loved present of all. And we didn't have to pay for it! Merry Christmas to us!
Our Kincaid Christmas tree. The boys managed to break off pretty much every lamppost on the thing. Punks.
I made this
cinnamon baked french toast
for our Christmas breakfast. Delicious!