Our sweet Brock turned 2 October 23rd. It's still hard to believe.
I made a car cake for him.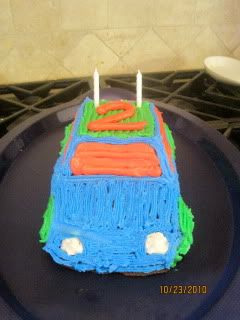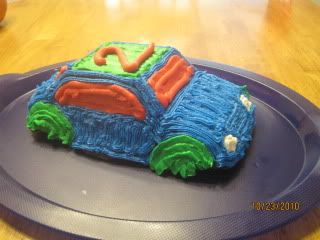 Riley managed to get a taste before we were ready to serve...
The boys were very happy with their cake!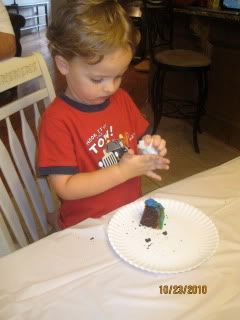 BeBe was unimpressed. Or chagrined at having her picture taken. Or just being a ham.
Yummy!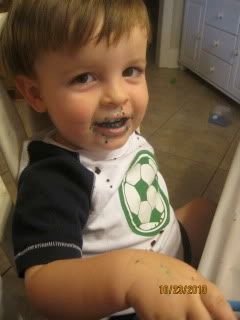 Blue icing rocks.
Clean up crew.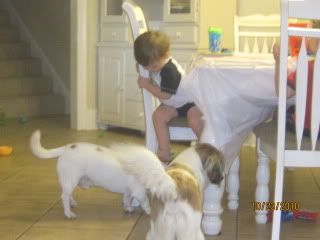 Such a cutie pie.
I think he had a good time.