I had gotten pajamas for the boys that I thought would double as costumes. I can't help it, I have issues with buying something that's only going to be worn once or twice. We don't do a lot of dress up around here! But the pajamas were a little too tight to look like anything other than pajamas. Brock is still young enough to get away with that but I felt bad for Riley. So we headed to Walmart and found an awesome bmx rider outfit. Riley was very excited to be a motorcycle rider.
Brock got to choose between Buzz and Woody.
Obligatory shot before we set out for trick or treating.
And we're off!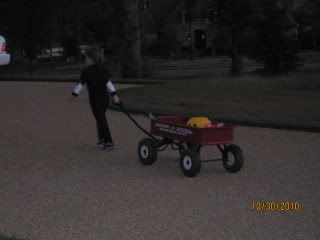 They were really excited to get some candy.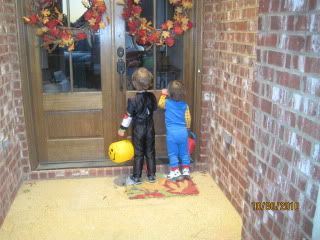 I had not planned on hauling them the whole way but once we got candy they wanted to sit and eat it.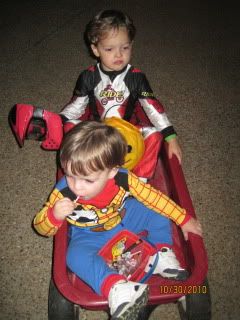 I made this hat!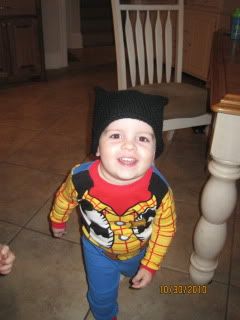 And some cute extras.