We went to Dallas in July to visit with Uncle Dan, Aunt Nakissa, and cousin Alex. Bebe took the trip with us and took us all to the circus. Brock thought it was ok, but Riley really loved it!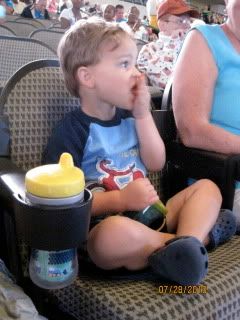 Elephants!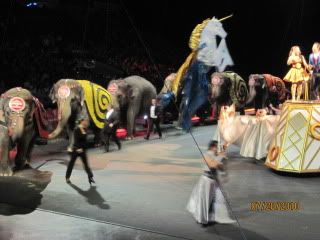 Dogs(much less awe-inspiring)
Riley was spellbound.
Check out the acrobats!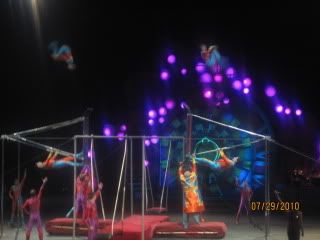 Tigers!
There were two in the cage that were pretty mad at the trainer. They were naughty kitties that kinda made me afraid for the dude in there with them.
Brock really wasn't all that into it. He had more fun messing with this cup holder and getting in and out of my lap five. hundred. times.
Riley really did enjoy it. He liked the animals the best.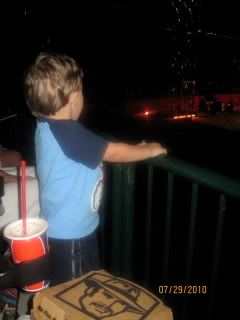 And one more of the one that didn't allow me to watch the whole show.