I started this post a while ago because the pictures I'm about to show you are from a while ago. Brock got a big boy bed today! So here is the last time both boys played in the crib before it went bye bye.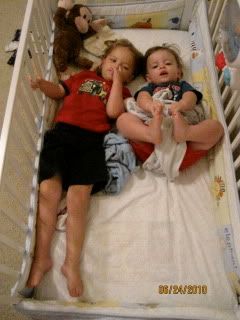 Now look at this oldie but
goodie
from over a year ago...
Oh how they've grown.