While there are times I wish I could lock the boys in separate rooms so they'll stop fighting, I am so glad they have each other. They may fight like cats and dogs, they love each other and want to be together all the time.
Taken with my phone--sorry about the blur.
A friend of mine lost her sweet baby Ellie at birth and we lit a candle for her.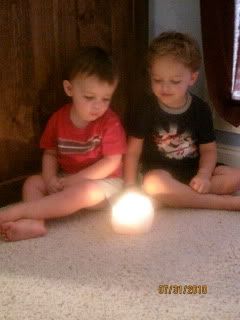 More sweetness.
And two by themselves.
Chillaxin'
Scootering around.