The boys, Uncle Dan, cousin Alex, and I went down to the aquarium one morning during our trip. I wasn't able to get a lot of pictures because the place was packed. Not only was it packed but it was a maze you could not escape. It wasn't a free form place. You had to follow the path along with the other 100 people jammed in there with you. It was pretty hard to keep track of the little ones in that many folks.
We did enjoy the room where you the water was in a tunnel around you. I managed a shot of all the boys.
SHARK!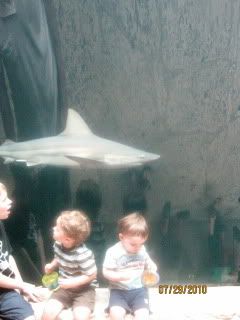 The boys checking out a fish tank.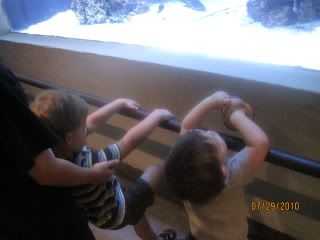 One last picture from the trip of Dan and Riley having a cuddle.