Publishing Easter in August. I ought to be a ashamed. I'll let you know a really good excuse later! We did some egg dying the day before and I hid the eggs after nap on the day of Easter. The kids had so much fun searching!
Daddy had to do a bit of helping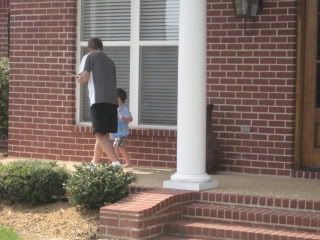 We only had one mishap. At the end of searching, Brock and I both got in a big ant bed. But eating candy afterwards was worth it!