I love my children. I love that I can be sick as a dog and they can keep themselves pretty much entertained all day. Just throw some pop tarts and cereal on the table and they're good to go. They will build elaborate lego houses or lincoln log garages. They build tents in their rooms. They're favorite is to make obstacle courses out of the chairs and pillows and blankets strewn all around the house. Here are some of the creations I've come upon lately.
I kinda wanted to try this one out
Can you spot Bronco in this one?
Lava bridge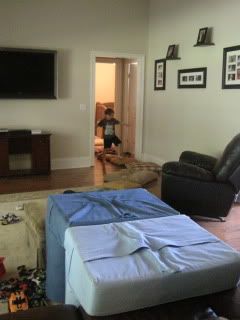 Burrito Boy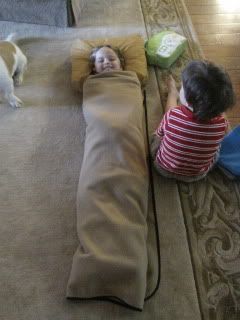 Riley likes to make sure Trouble is comfortable.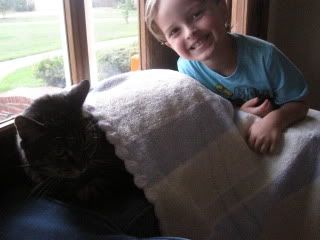 Trouble is not sure how he feels about this.
Car frame
I need to get better about taking pictures of their creations. I giggle often when they call me to look at what they've done.