The aquarium was awesome. We all had a fun time watching the animals. The penguins were a big hit. As was this massive thing: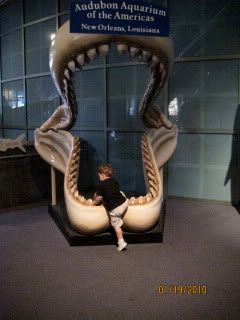 Penguins
Nemo!
The sea otter was neat, too.
The had a play area. Brock was so happy to be free.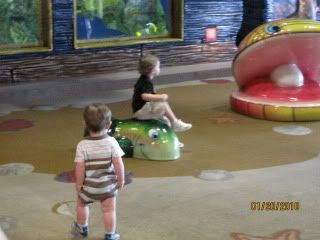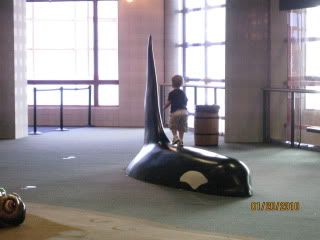 We went to an IMAX show on dinosaurs. Here's the ad: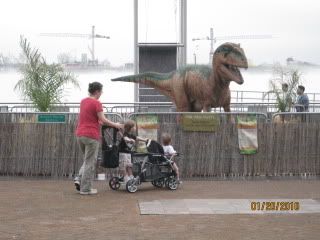 Here's Brock showing what he thinks about it.
FOG
That's a flag on a ship.
Looking down the French Market.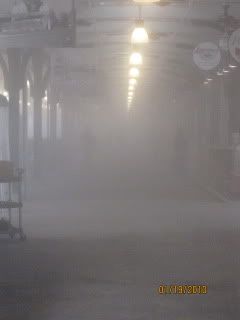 Oops. Forgot a cute one from the zoo trip!
Breakfast at Cafe Du Monde. Riley was a big fan of the beignets.
It was a really great trip. Thanks Grandma and Grandpa for taking us!