We had a wonderful day. Somehow, there are no pictures of the biggest hit--the Train Table. I'll get some soon. But there were plenty of others. Enjoy Grandma!
Brock's haul
Riley's goodies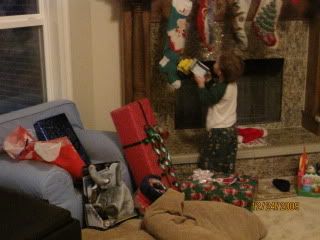 It's a semi! Full of cars! Bliss.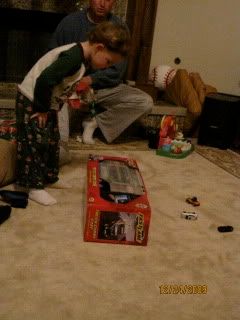 Do you see the bow in his hand? He was way more interested in the bows and paper and bags than he was in the presents he got. The Guy had to throw out a big ole "I told you so." Punk.
Open it, Mama
This was right after he'd
thrown
whatever was in that box behind him.
Just because.
Brock in his new chair
Brock playing with Riley's toys because Riley spent 2 straight days playing with the train table.