Soccer time! Riley moved up to 6 year old soccer this year and did amazing. The difference a year made was huge. And he had a great coach. I'm even considering signing him up for Spring season. He's really good! Four year old soccer, on the other hand, was a joke. It was complete chaos from start to finish with lots of screaming and tears from the kids. Total insanity!
Riley working hard on worksheets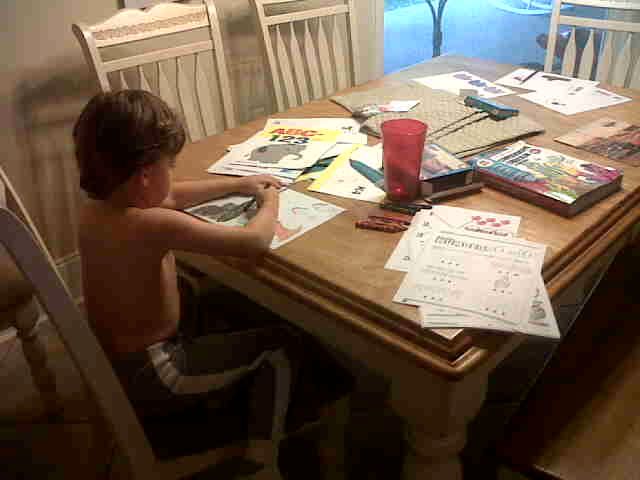 Brock "fixing his hair" in the car pool line at his school
Hanging out with Daddy
Brock's birthday. 2nd year in a row he's asked for a chocolate cake train.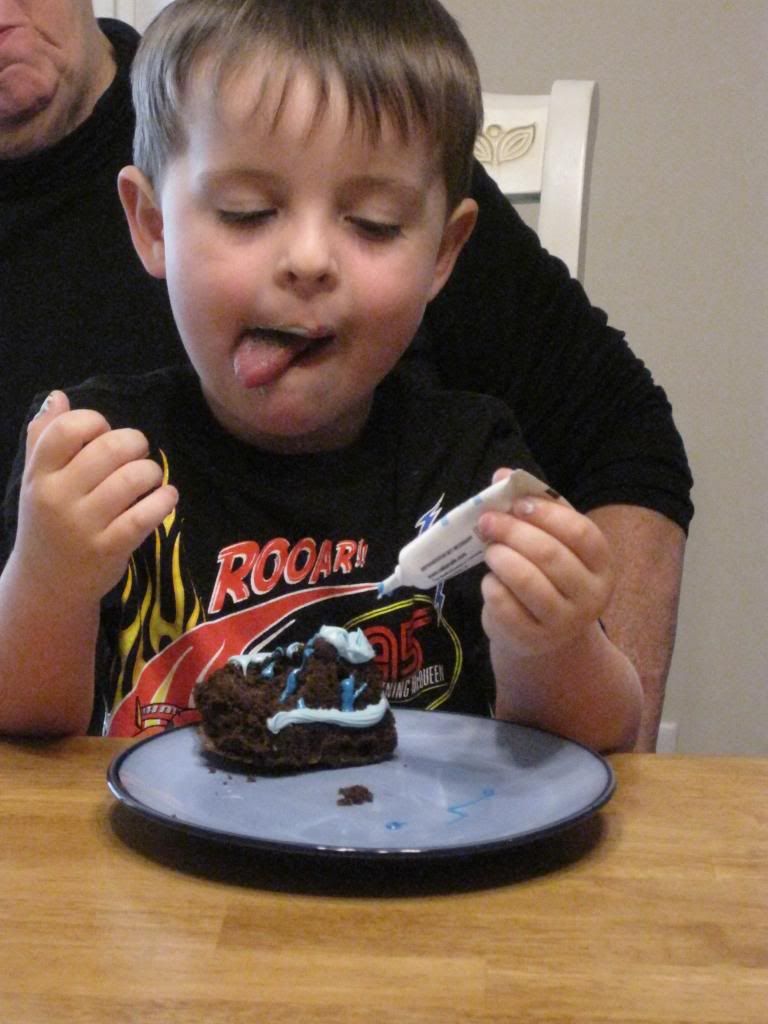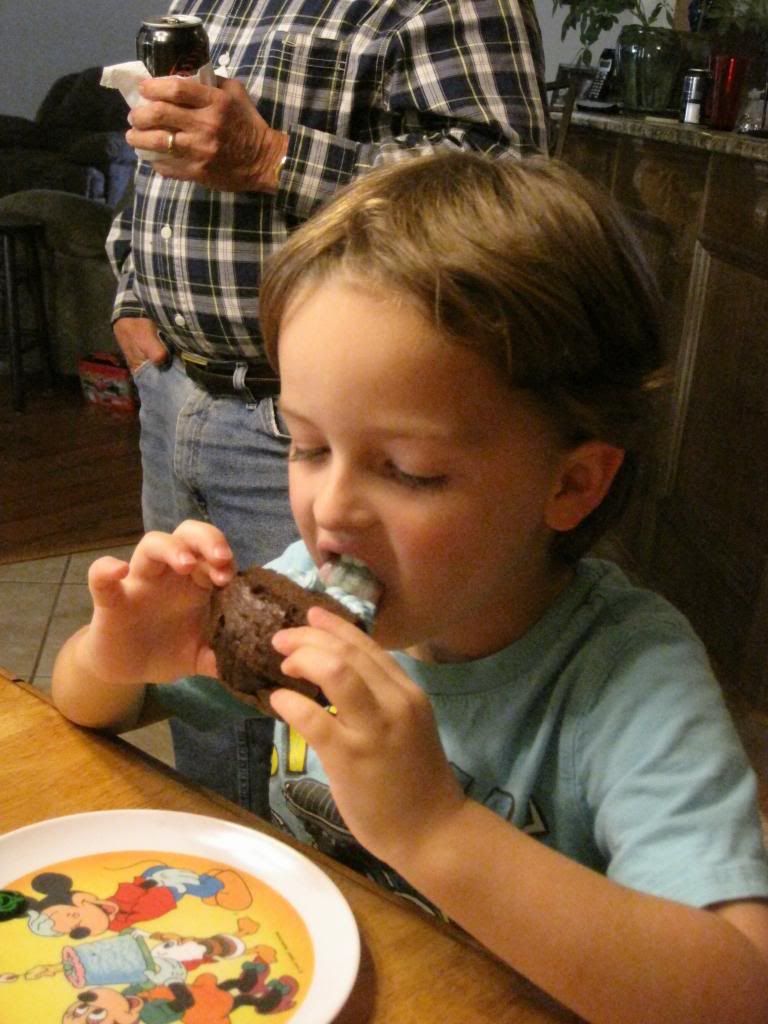 Next up--Halloween and Pumpkin patch!