At the beginning of June we went somewhere that holds a dear place in my heart. I grew up spending a week every summer at the beach. Our family, along with some other families from our church, would go down to Gulf Shores and stay in a big house right on the beach. BeBe decided to treat us to a trip this summer. My brother and his family, my parents, and all of us headed down for the boys first time at the beach and seeing the "ocean". While I got unpacked, BeBe took them down to the sand and water.
Brock had had a little accident on the way down--hence the no shorts look he was sporting.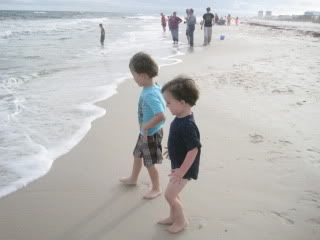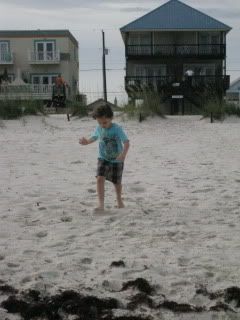 They loved it! BeBe had to drag them back up to the house!
They were both filthy and wet but Brock was soaked from head to tow.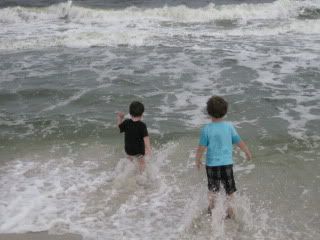 I can't wait to take them back in a few years. More pictures coming.