We went to a really neat state park the next day. It's called Silver Springs State Park and it's in Ocala. They have the original glass bottomed boats and you can tour the springs and see super cool stuff under the clear water. I highly recommend it. Oh, and they have manatees! They also have a zoo area and a safari ride. We all had a great time. What you're looking at is well over 50 feet deep.
This was a really old and strange tree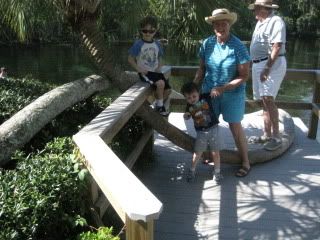 Silly children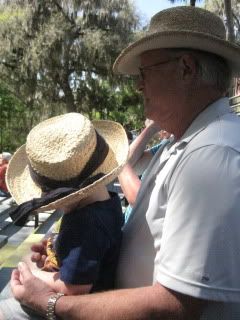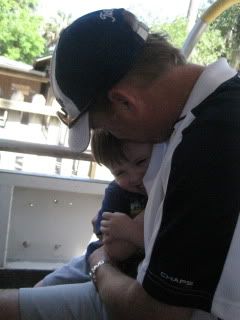 Ostrich eggs.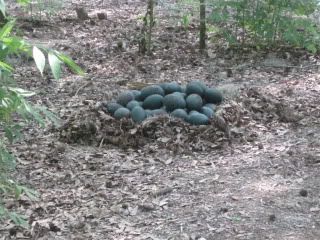 And we spent about 20 minutes watching these alligators. They were the most active ones we've ever come across. They were in and out of the water. They kept crawling all over each other. It was so neat! The kids were not nearly as impressed as we were.
.