We headed to The Villages after breakfast in Disney. It was Riley's official birthday so as soon as we got to Grandma and Grandpa's house, we celebrated!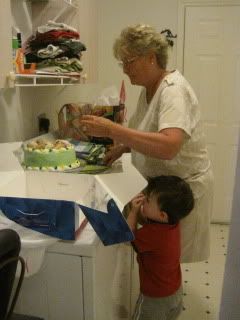 It had ice cream cones on top!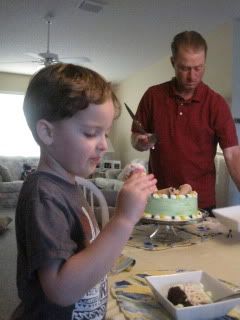 You know Brock wanted one of those cones
He greatly enjoyed said cone.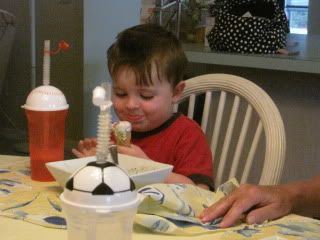 Presents!
Thank you for the awesome stuff, Grandma
Sadly, my children have inherited my penchant for having piles of stuff hanging around all over. I think this was Riley's creation.
State Park up next!