The best present by far was the 4 wheeler The Guy got the boys with his Honda points(something they give managers instead of money!). As long as it's not raining, we're still using the 4 wheeler almost daily in March. SCORE!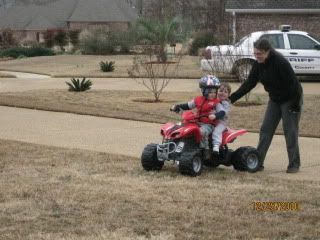 So much joy from this thing!
They've gotten really good at riding together.
Seriously, Riley is in love with this thing.
Our little dare devil!