It seems I'm in serious trouble with the grandparents for neglecting this blog. I'm going to throw some pictures up and then try to get back to some kind of normal schedule!
I'll finish up the Christmas pictures.
Granddaddy and BeBe arrived with many presents that had many little pieces(THANKS for that). The kids loved it all.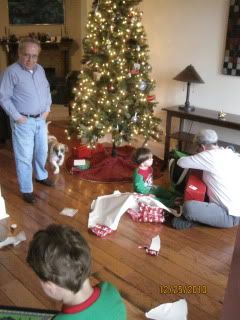 This particular toy has caused many a hurt foot. But the kids loved all the tractors!
The kids had a fabulous Christmas!