Sorry! I have been lax, again. So here's a nice overload for you!
Most of the boys in my house in one spot.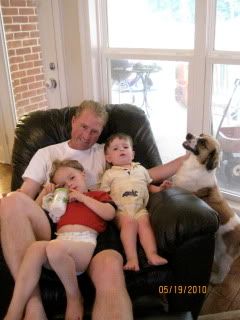 My babies.
Don't they look excited?
Balloon from Daddy's work.
What, Mom?
A nice shot of another of Brock's head bangs.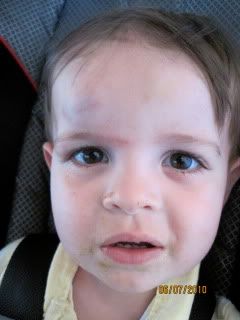 Bathed and enjoying a movie and popcorn.