It was a rainy day and I'm pretty sure the kids were sick and there was golf on, so Daddy made a big blanket pit in the living room to enjoy.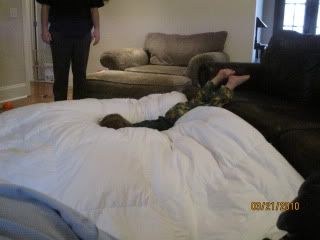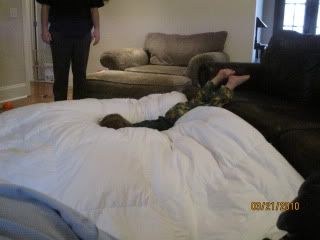 It was enjoyed by all.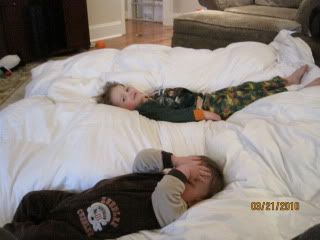 And just for fun--Too much silence in Riley's room =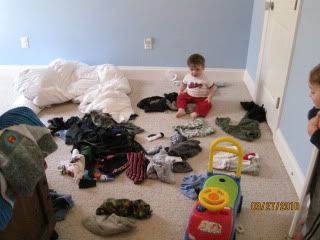 They were enjoying their handy-work.